24 Hours At New York Fashion Week With Photographer Melodie Jeng
Fashion week brings together hundreds of creatives, from models to designers to casting directors to editors. For this series, we asked fashion pros what they get up to during the week. First up is Melodie Jeng, who shoots for the likes of Teen Vogue, Burberry, Givenchy, Michael Kors, Maybelline and Nike - as well as models off duty for Models.com. A street style photographer, her images of models coming out of shows are a mainstay of Models.com.
Here, she shares what she can expect to get up to during
New York Fashion Week
.
I typically wake up between 7 and 9am
It varies - the ideal is earlier as I am usually editing and sending photos. I wake up, shower, edit, send photos, go over my schedule and make sure I have all my equipment, I am usually a bit "late" and working until the last minute possible.
I try to eat breakfast
If I have time, I like to make eggs, have coffee, eat some greek yogurt and fruit, and stay hydrated, but in reality this usually doesn't happen during fashion week. Usually I grab something on the go - yogurt, protein bars or fruit.
I am usually at the shows from around 10 am until it gets dark
In September, that means being out until about 7.30-8pm, but there are sometimes short breaks in between. I am usually outside the whole time going from show to show. I have endured basically any type of weather because I am crazy! This season, I am shooting more backstage, so I should be going in and out of some shows as well.
Sitting down to have a meal is a privilege and very rare
I usually grab quick bites to eat here and there. Probably snacks or nothing honestly. It's not very healthy. I like to have smoothies if there's a place closeby but usually it's whatever is closest and somewhat sustainable.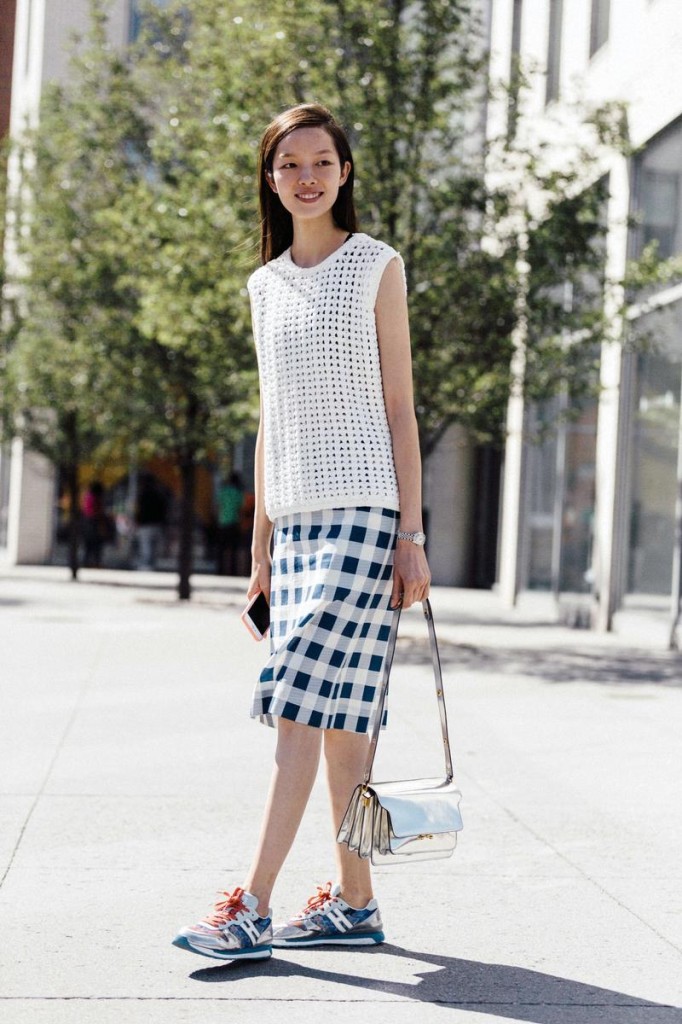 I'm not really a party person
I never really go to fashion week parties, I have maybe gone to 1 or 2 events for a maximum of 5 minutes. I am editing and resting at night. I am usually falling asleep by my laptop!
Sometimes I edit the images the same day
If it's required, I can, but I am usually shooting for multiple publications and have a lot of images. When I get home, I spend it going through images and making selections for each publication and deleting completely unusable photos. Editing the actual images does not take that long - I usually do basic editing, no retouching.
Usually, I crash out at night
Recently, I've been making my selection at night, sleeping, and then editing the images in the morning and sending them. I realized it is better to just sleep and have some more energy and last-minute motivation in the morning. I have thought about sending my photos to an editor or having someone help me select my images, but I haven't found someone that fits the job and my aesthetic yet.
You might also like...