Backstage At Chanel Fall Winter 2017
Chanel's fashion show sets are the biggest and best of all. Designer Karl Lagerfeld's vision seems to know no boundary. For Spring 2012, he had the audience sit in a giant aeroplane, with the models walking down a "central aisle" runway. For Fall 2011, the set was an apocalyptic wasteland, with blackened rocks emitting hazes of grey smoke. Then there was the enormous wind turbines that towered above models for Spring 2013, or the supermarket sweep of Fall 2014 that saw hundreds of Chanel-branded tins, packets and packages lining the shelves.
But this season, for Fall 2017, it was the most far reaching concept of all, with an enormous double C-branded rocket reaching for the stars. Photographer
Emmanuel Giraud
captured the mood on set and backstage with the models from Elite.
Clockwise from top left: Yoon Young Bae, Birgit Kos and Josephine Le Tutour
Louise Parker
Vittoria Ceretti
Yasmin Wijnaldum
Tami Williams
Vittoria Ceretti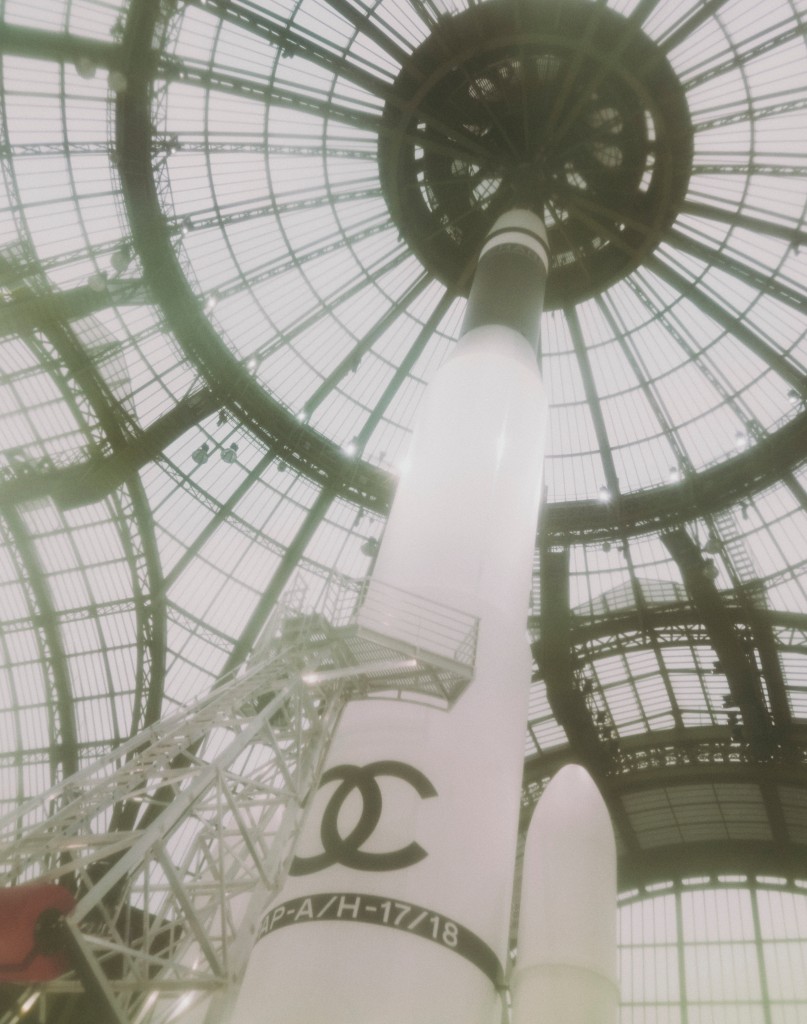 Birgit Kos
Clockwise from top right: Josephine Le Tutour, Angelica Erthal and Kendall Jenner
Marine Deleeuw
Cara Delevigne, Karl Legerfeld and Lily-rose Depp
You might also like...