Davidson Makes History
This year, Davidson Obennobo made history when
he become the first Overall Winner of Elite Model Look from Africa. He was named Boy Overall Winner alongside Girl Overall Winner and Czech Finalist
Jana
Tvrdíkova

.
2016 marks the third Elite Model Look World Final to include both boys and girls, with boys previously competing at National level. Davidson represented Nigeria at the World Final in Lisbon with Girl Finalist
Omoh Momoh
. We talked to him about how it felt to open the door to diversity.
How does it feel to have become Boy Overall Winner of Elite Model Look 2016?
It feels amazing. I never expected it, never. If I made it to Top 15 I'd be alright. I think my emotions showed more when I was in the Top 15 because I didn't believe it, I was smiling. I didn't think I'd win because a black person has never won in the past. It was a night I'll never forget!
How does that feel?
That's history. That's the landmark. So the next after me, I hope for many more black models win, I've just opened the gates. It's a great feeling, it's a memory, like I said it's a night I would never ever forget in my life. And everyone made it happen, all the 62 contestants, 61, 62 including me, the whole Elite team, everyone at home, my family, everyone abroad - a big thank you. Dreams come true!
Do you feel like you learnt a lot of new things?
I did, a lot. I learnt how to live with different kinds of people from different nations, different cultures, different up-bringings, age barriers, race, since the first day we stepped into bootcamp, the first day we all arrived, there was a friend. We were experiencing each other, even after the winners were announced, there was love everywhere. Emotions were going on, and that night actually did bring 6 countries together. It looked like we all grew up together as if we've known each other for years. It's great.
Is there anyone you think you'll specifically keep in touch with or are close to?
Tommaso, he's a good guy. Tommaso, Mickey, Jesper, Julien, Anders, Zara, and Omoh, from Nigeria. We have a group chat on Whatsapp so that's how I'll keep in touch with everyone. When we fly to different countries or different fashion weeks, we will get to link up.

Catwalk coach Erica said she gave you her phone to call your mum! What was that like?
Back in Nigeria, we don't have a stable internet connection, so she was finding it hard to watch it because it was always buffering, so she went to sleep! It's one hour ahead, so when I called her from a European number, she wasn't familiar with it, and she was like, who's this? I could tell she was sleeping, so I was like, "I won, I won, I won!" She's like, "you won from where? Who are you?" I'm like, "your son, I won, I won from Portugal!" I was really excited, and she called my name, and said you won? And I'm like, yes I won, and then she explained that she was trying to watch it but the network kept buffering. She didn't know when she went to sleep, she just happy that I called and gave her the good news and then she was very happy.

That sounds like it was very emotional!
I think she dropped her phone, she was screaming around I could hear it, I was like, "mum, pick your phone up!" She didn't even answer me. She was very happy and later, my aunts called me and said they'd spoke to my mum and they were all happy! I could imagine being with my mum at that moment, it would have been fun, I would have cried because my mum has helped me a lot. I love her. She's a strong woman. She inspires me, she motivates me, she made me who I am. If I want to make decision, or do something, she always gives me the best advice. Sometimes I go against it and I think afterwards, "ah, I should have listened to her!" Everything I do, I do it for her.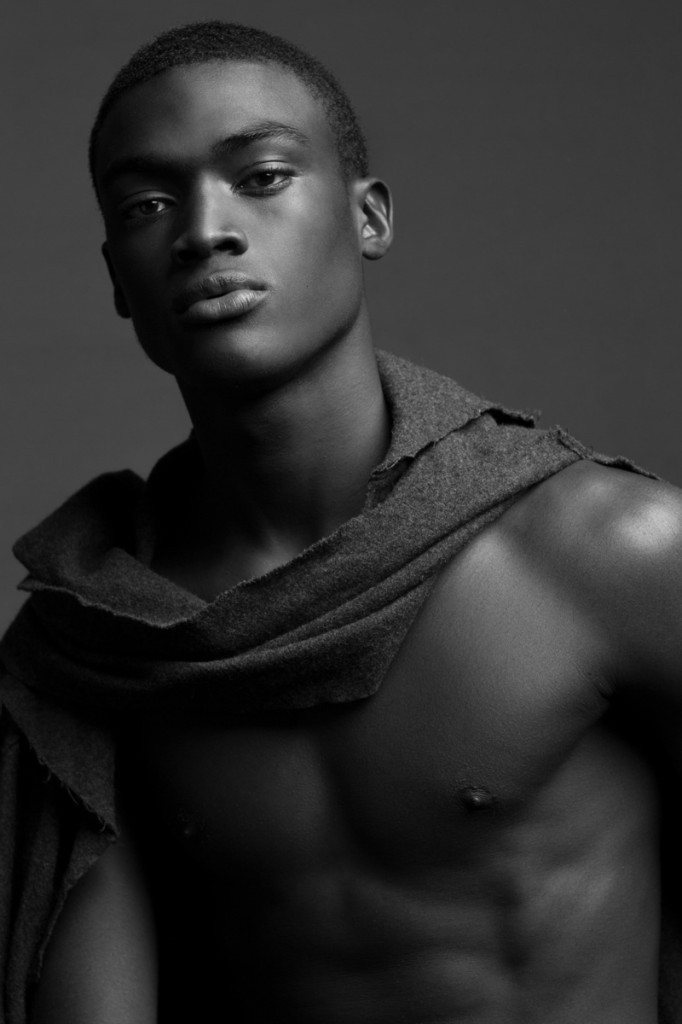 We hear you know Victor Ndigwe and Mayowa Nicholas who represented Nigeria at the World Final in 2014.
Yeah, Victor! And Mayowa Nicholas, I'm very good friends with them. Victor's a good person as well. He actually taught me how to catwalk, it was a short period of time so there was no way I had the time to perfect it, but he told me that Ruben would show me, and thanks to Ruben, he gave me the walk that was on the stage. Ruben motivated me, he is a good guy.
Are you optimistic about the future, about your career and diversity in the fashion industry?
I believe in myself and I'm very self confident with diversity or not. I strongly believe that I will succeed, I will go further than beyond my expectations. I believed in myself that I could make it to the top 15, but then I also believed I could win it, but there was a major factor that it could blindfold anyone. I was like, ok, even though I won, or even though I'm the winner from Nigeria, I'm already a winner for coming to the world final. Winning the grand prize or not, I am a winner, so if I make it to the top 15, that's like, applause, that's a big bonus. I strongly believed that this is not the end of my journey. My journey is just about to kick start. Watch out for Davidson, he's coming to take over the world!
You might also like...