Girls Of Eml Celebrate International Women's Day... And The Boys Support Them Too!
To celebrate International Women's Day 2019, we asked models from the 35th Elite Model Look World Final to tell us how they want to make the world a better place, and about the women they love and admire. International Women's Day is not just for girls - the boys of EML support their sisters, their moms and their girl friends too!
Camille from Reunion
My mom is my role model! I have the best mom in the world. I don't have the words to explain my love for her! I have one sister, her name is Chloé. She is my big sister, she is 24 years old. Despite our age difference, she is my best friend as well as my sister! She tells me off sometimes, but we love each other a lot. Outside my family, Pauline Hoarau is my heroine, she is my favourite model. I would love to follow in her steps, I love her work, and she came from EML Reunion like me! If I could give $1m to any charity, I would give to a charity that gives amazing gifts to children with terminal illnesses. In general, I hope for world with less inequality between rich and poor countries. If all countries could be modernised to the same level, it would eradicate so many problems! My best friend is called Emma. I have known her for 4 years. She is like my twin, we do everything together. She really supported me during my adventure with Elite Model Look. She brings me joy and puts me in a good mood every day!
Margaux from France
I would like to see greater equality between men and women, more respect for women and a greater appreciation of them. What I admire most about my mother is her courage, her strength and her determination when she was sick. She's my ray of sunshine. I have two big sisters, they are called Céline and Valerie. They have passed on good values of womanhood to me, and help me to grow. They will always be my role models, they are unique! My heroine is Simone Veil, a woman who had very great values. She was a good representative for women everywhere. If I had $1m, I would give it to charities that help abused women and those suffering from disease. I would like to stand up for women, just as Simone Veil did. My best friends are Alyssa, Laurie and Lea. I love them for their personalities, the way they love life and for the love and friendship they give me. In order for boys to help make the world a more equal place, they have to respect women, and do their part to see women as having equal importance as men.
Cedric from EML Antilles Guyane
I think men can help make the world a better place for women in being more respectful. I think women will be able to live in a better world, with less inequality, less aggression. In a patriarchal society this is important to stretch out our hand to women and pull them into a new world where men and women can live in an equal way of life, privately and also professionally.
I lost my mom when I was 15, but she was, she is and she will always be my example of courage and strength wherever I am in the world. She was single with 6 children but she was always smiling and so kind with us. She taught me how to live like an adult and I thank her for that. I had 3 sisters, but I lost one at 15. This is my strength and my history and I don't think this is a weakness, I hope my history will make some of person realize that a lot of things aren't eternal and they should enjoy it. I am not as close to my older sister Nathalie, but my little sister Calixte is 18, she will be graduating at the end of the year and she want to become a doctor.
Outside my family, Oprah Winfrey in my heroine because she believed in herself and became the most famous and rich black women all around the world and I admire that. She inspires me to become self-made man.
Christella from EML Netherlands
Women and men have to learn how to live equally, the world depends on it! Obviously there are differences between us, but as humans, we are equal. I think we need to start living in a way in which we are more aware of what we do to other people, nature and to the planet. To me, Gisele Bundchen is a heroine, she just seems like a wonderful person. The way she combines being an ambassador for the environment, with her private family life, and a very successful modeling career is amazing. She is a great example for me. But my mom is the best! She's always in such a good mood and always has new ideas. She says : ' attitude is everything so choose a good one' which really has helped me often. I have learnt and keep learning so much from her and it's so much fun the way she teaches us everything. I have an older sister, she is one of my best friends, and I know I can completely trust her with whatever.When we were little, I think I annoyed her a lot, because I admired her so much that I wanted to be just like her and copied things she did! I'm also really close to my friend Imme. She is wonderful and there is so much I like to learn from her. The way she is with people is lovely. I would describe her as fun, direct and confident. Sailing is her passion and also being with people makes her happy.
Hanna from EML United States
I would like to live in a world with harmony. As human beings, we are all the same. We all have a heart, and we all bleed the same. We may have different opinions, but that does not mean we can't be nice and respect one another. If I had it, I would give $1m to the Make A Wish foundation because I love making people smile, and that's exactly what they do, for children with terminal illnesses.
I love the strong women in my life – especially my mom! She's always supportive, encouraging, and loving. I admire her because she always tries her best to help me succeed in everything I do! My best girl friends are Kristen and Shannon. I would not be able to survive without them! They are both so sweet and kind, and I could not ask for anyone else. We love to just talk and hang out! My heroine, apart from my friends and family, is J.K Rowling. Her writing has made such an impact on the world, and I hope I will be able to do that in my own way, someday. She also finds a way to help others through her success, which is another thing I love.
Alice from EML UK
My dream for a better world would be one free of inequality - of gender, sexuality, and class. I'm constantly astounded at how lucky I am. It makes my problems pale by comparison when I remember that some don't even have access to clean water or sufficient food to feed their families.
The most serious threats to women are in active displays of discrimination or violence, but that applicable to the majority of men and boys. It's the responsibility of these decent ones to make casual, and more serious acts of sexism socially unacceptable because in remaining silent, bystanders contribute to a culture of oppression.
I am privileged to have a force of nature for a mother. She is kind, warm, has given myself and my sister the most wonderful start to life, and is the strongest person in my life. I'm so inspired by the way she puts others first. I adore my little sister - she's funny, sweet, bright but most importantly unbelievably kind, she's the best friend I didn't get to choose but feel so lucky to have been given.
Outside my family, I love Emma Watson - not just an amazing actress who brought to life one of my favourite childhood literary characters, but also an activist and ambassador for women's rights. But it's not just about rich women, but brave ones too. I admire Malala Yousafzai, a brave activist for female education against the tyranny of the Taliban, who, despite being shot for her advocacy, continued to stand tall for the girls without a voice. Her courage and intelligence is a genuine inspiration to me as a testament to triumph against supreme adversity.
Olivier from EML Netherlands
Men can make the world a better place to treat every woman with the same amount of respect as they treat their mother. My mom is the best, I love her so much. What I admire most about her is that she has got the biggest heart and always wants the best for everybody. She always stays calm in hard situations and then she makes the best possible decisions. My celebrity heroine would be Doutzen Kroes uses her platform for charity, I admire that a lot, and hope to be able to do that later as well.
Wen Di from EML China
My heroine is Linda Evangelista. She is an amazing model, and discovered by Elite like me. My mom is the greatest woman in the world. Not only because she gave me my life and cares about me much, but also for what she has taught me. For example, she taught me persistence, which makes me who I am now and helps me achieve. I love and admire her so much. If I could give $1m dollars to any charity, it would be for a charity related to kids. Children are pure and innocent, they represent the future. That there are so many children starving and in poverty. I would love to be able to help them in some way.
Marie from EML Czech Republic
Happy International Women's Day! It's cool to celebrate all the strong women in our lives! My mom is beautiful and the best mom in the word. I admire her for so much. My best friend is called Viki, I love her! She is super friendly, nice, and as a friend, she is so helpful and supportive. And model heroine? It would have to be Hana Jiřičková, I think she's super cool. I would like to see the world become a better place for sure. Pollution is a massive problem on Earth, we need to produce less plastic waste, and to strive for peace around the world.
Asger from EML Denmark
To make the world a better place for women, men and boys have to focus more on women rights and equal rights. I don't have a celebrity heroine, but my mom is a kind woman and I don't think anyone could replace her because she is always there for me, I admire that she can put all her things to the side to help me and my brother before herself but that she still teaching us about independence.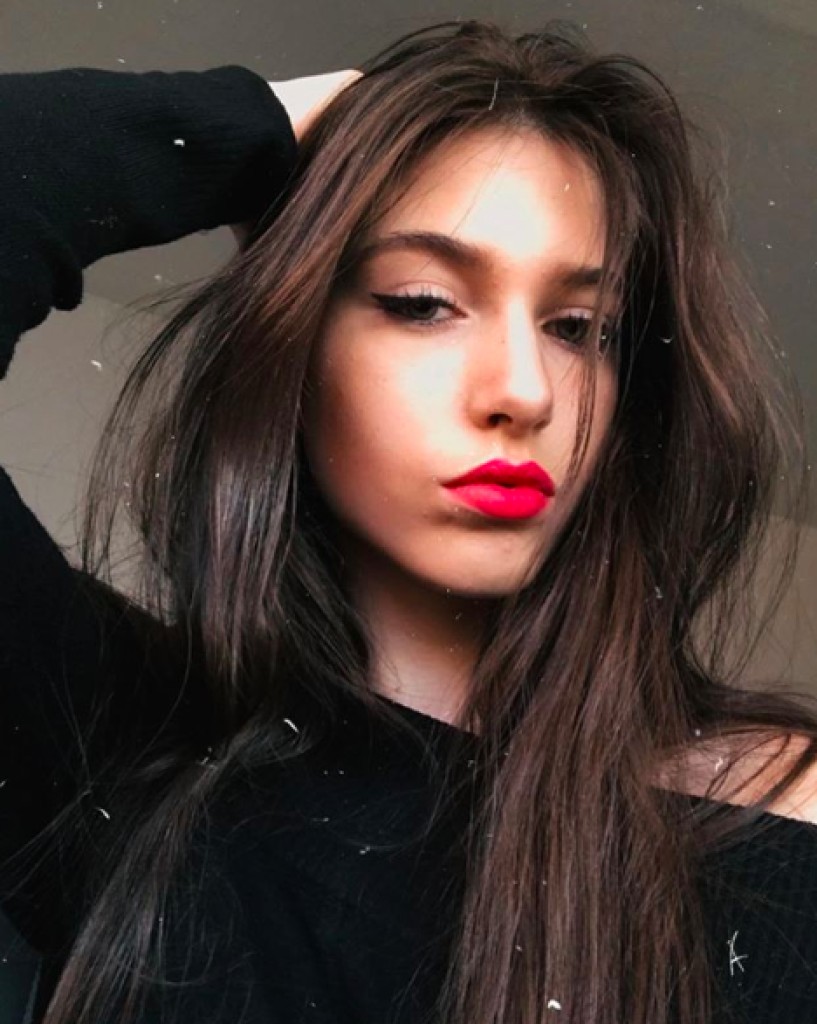 Jasmina from EML Slovakia
I'd like to see the world focus less on economic growth and focus more on human happiness growth or I'd like to see a return to the values of caring for the earth rather than destroy it. My mom, I can say she is my best friend. No matter what decision I'm making or what activity I'm in, she's always there for me and this is why she is unique for me. My big inspiration is Eva Klimková. She is for me heroine. She is so inspiring person. I love her style her attitude to work and how she is purposeful and this is the reason why I want to follow in her steps. My sister and I are very close. We've had our ups and downs, but most of the time she's really fun to be with and she's great company. I love my friends too because they are still here for me and support me in every case. We are always happy together especially when we are shopping together, watching movies and enjoying hanging out! My advice is "don't be afraid of trying something new" because this is the reason why we are here, to be the best version of ourselves we can be!
Martin from EML Czech Republic
Men can help make the world be more equal by refraining from violence. Often women and girls can't protect themselves from violent men – but they shouldn't have to! The change starts with us. My mom is an awesome human. She is really patient, hard working and she still has energy for us, her family. I have a sister, she is a swimmer. She is really good at it. And she is on a high school in 3rd grade. I love them so much!
You might also like...