Davidson Obennebo: From Elite Model Look To The Catwalk
Since he won the Elite Model Look World Final in 2016, Davidson's career has had a supercharged start, walking for Issey Miyake, Balmain, DSquared2 and Givenchy. He is currently the face of Versace, which was the brand he walked for at his very first show. We followed him backstage at his very first season of fashion week after the Elite Model Look World Final, and we catch up with the latest star of Elite Model Look Nigeria to talk 5-a-side, plane playlists and plans for the future.
We filmed a series with you called "Follow the Journey" in January right after you won the World Final. What was that like to film?
It was strange, really weird! It was more like a reality series. I remember, I would go to castings with the camera crew, Fabio and Guillaume, coming with me, and people were like, "who is this guy?" So it was strange. At castings, you see the same people at each one, but I got used to it. It was hard at first, but then I decided to try and relax. I got to know Fabio and Guillaume. The more natural it was, the more interesting. If I stuck to a script, it wouldn't have been as fun. I would love to do it again in London and New York!
New York would be really fun! Where else would you like to visit if you went to the USA?
LA! It seems cool, like a good place. I have family everywhere, and I have some in California, Maryland and in New York. I have family in London too. My mom's siblings are spread out, she is the only one in her family who stayed in Nigeria, so she has two sisters in the United States, plus her cousin, and an elder brother who is in London.
Are you close to your mom?
Yes, I am an only child. I grew up with her and we really relate to each other. She is like the opposite of me. She's not the opposite, sorry – we are very similar, so we get along. She is just like Davidson – she doesn't have the same energy as Davidson because she's older, but she is a typical Davidson – nice, she's the best mom. Her English name is Gloria, but her Ibo name is Ify. People call her Ify.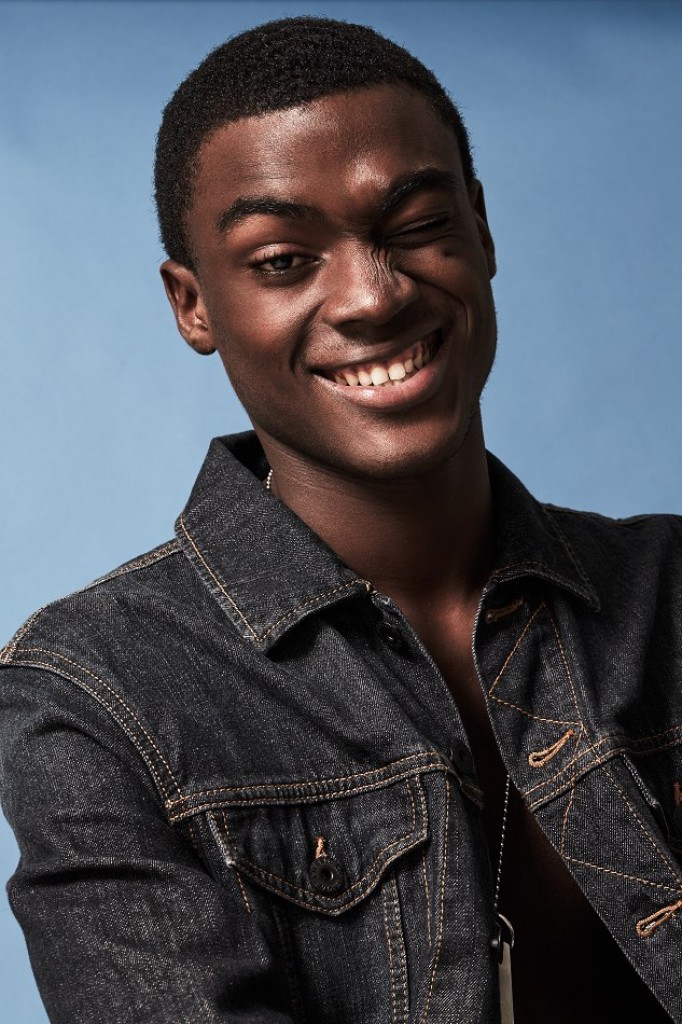 As a model, what do you do to work out?
Just cardio. I don't do heavy weights, just push ups abs workouts, and sometimes I jog. I have big thighs, so I am trying not to build them up. So once in a while, I jog and do some push ups for my shoulders, and I work on my abs. I don't go to the gym, I have an ab roller that I use at home, and I have something I use for my chest. I try to eat as much fruit and veg as possible. It's good to do anywhere when I travel now. During the week, I work out between 2 and 4 times a week for an hour or two – there are routines of ten minutes each with breaks. I don't want to get big, I need to be skinny.

Travelling is a big part of being a model. How do you keep yourself busy on the go?
I love music, I love listening to music, I don't have a specific kind of music that I listen to, but I like music that is inspiring, music you can dance to, rock out to – music to kill the bad vibes. I love listening to a mix of Nigerian artists and more international bands. I listen to it a lot, especially when I'm travelling. Models have to travel a lot, so I use the time to listen to artists or albums that I have been meaning to listen to for ages. I listen to see if it's good or not – if it's not good, it's out, otherwise I keep it.
What are you passionate about?
I love sports, especially football. I'm a crazy Arsenal fan. I love football, it was the first option for me, but my mom always wanted me to finish school. My dad always supported me to play football, because I was always good at it, I think in modelling it is a similar career, it's about entertainment, but I'm a lot less likely to break my legs! There's not as much training in fashion – but that's the fun part of football! The win, the training. In modelling, it's the travelling, meeting new people, it's all good. I used to play a lot of football, not so much anymore. Once in a while, I play on a big pitch, but most of the time I play 5-a-side.

Do you still stay in touch with any other Finalists from the World Final?
Yeah, we have a Whatsapp group where we keep in touch with everyone. Everyone is really nice, we get to know what the next thing is for everyone, what's happening at school – because most people are still at school, there's very few of us who are modelling full time. Jana is doing really well, she was keeping us updated, same with Jill, Zara, Carlotta, Lukas from Brazil…. I can't think of everyone… Jasper… Anders is still in school, Tomasso, Etienne is doing really well, Marie, Mickey, Lucca from Denmark… all of us! I keep in touch with a few regularly, but it's nice to talk to everyone. The time differences makes it hard. Lizzie from USA, for example, she's a few hours behind.

How did you get into Elite Model Look?
I got scouted by Beth Model Management. I was still a New Face, and I was still in school, and they said, "why not give it a try? If it doesn't happen, that's OK." I was scouted by Beth on Instagram, I was in school, and they had a competition with a Nigerian designer, he was looking for new faces for his new campaign, so you if you wanted to enter, you had to post a picture on your Instagram and tag him and Beth Models. I was joking when I was posting, so I was like, "the guy you are looking for is right here!" and the they got in touch, and invited me to apply!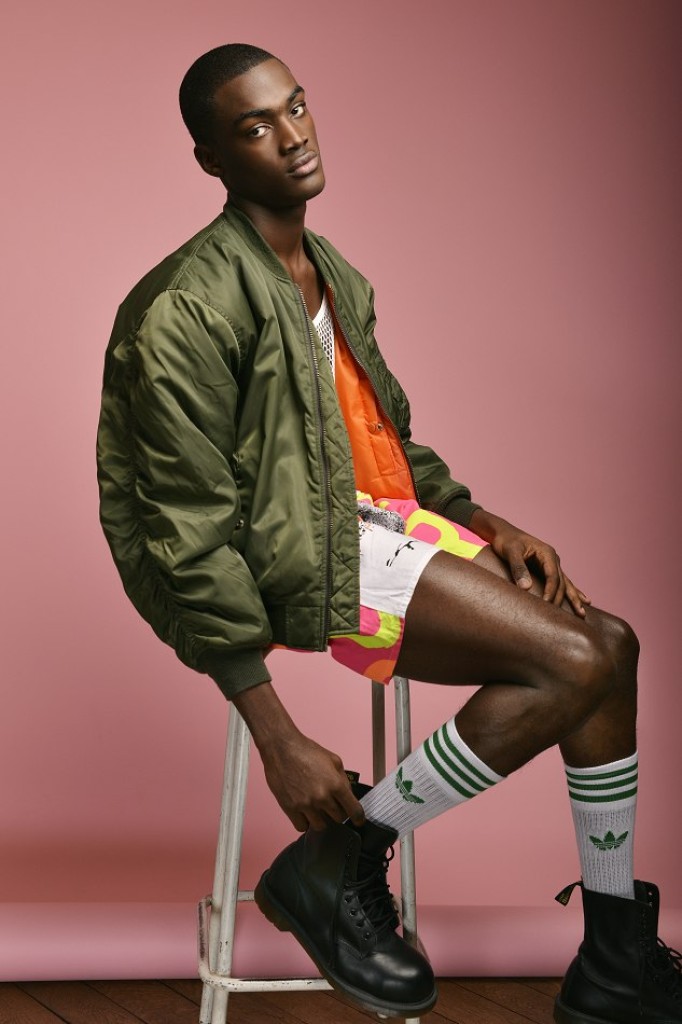 Have you been in touch with the team at Elite Model Look Nigeria?
Yes, because this year is their 10th anniversary, so it's going to be big this year. I hope I am going to be around to help out.

You might also like...