10 Need To Know Moments At Paris Fashion Week 2017
The Elite models touched down in Paris for the last leg of the shows. Many would argue Paris has the biggest and best shows of all - at the end of the fashion calendar after fashion weeks in New York, London and Milan, it's definitely the most challenging for the models! Here's how the week looked according to our stars.
Bara Podzimkova, Tami Williams, Greta Varlese and Susanna Knipper
These lucky Elite models took a private jet from Milan! Bara posted this snap with the caption 'Off we go, with my ladies.'

Pauline Hoarau
In her sunshine-bright yellow jacket, Pauline is all smiles despite the Parisian rain.
Vittoria Ceretti, Jess PW and Yasmin Wijnaldum
Our Elite girls relaxing at the start of Paris Fashion Week. The calm before the storm!
Katya Bybina
Elite Model Look 2016 finalist for Russia, Katya, took some time out from walking for Vivienne Westwood and did a spot of sightseeing by Paris's most famous landmark.
Chiara Corridori
Elite Model Look Italy's Chiara reached a milestone on Instagram during Paris Fashion Week, posting this in gratitude: 'I just wanted to thank you guys for 10k! Thank you, thank you for the support and the love.'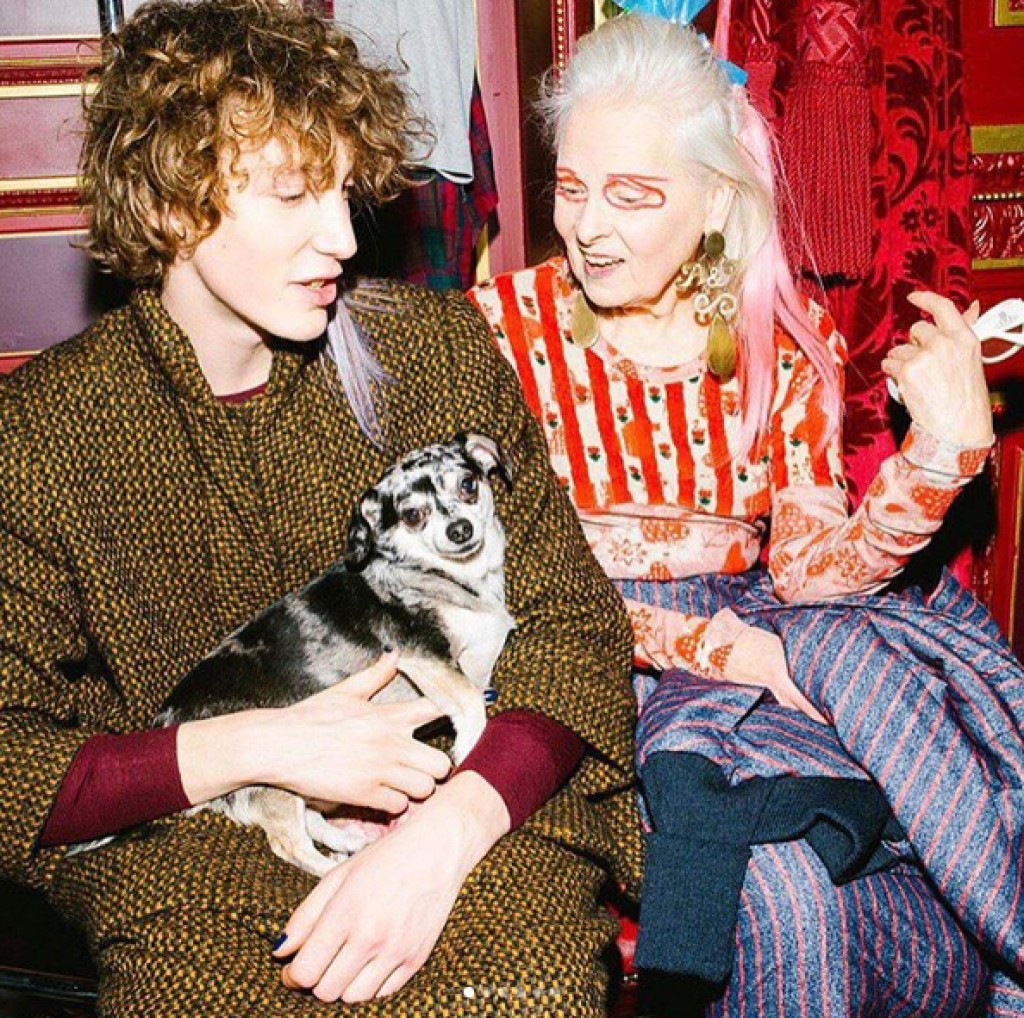 Harold Vente
EML France's Harold spent some quality time with Lemi the dog after they walked for Vivienne Westwood.
Lea Julian
She had an incredible season, walking a total of 39 shows. And she turned 19! After a long day at work, birthday girl Lea celebrated her big day with a surprises from her girls. Happy birthday!
Saffron Vadher
Wearing a French beret, Saffron took on her first ever Paris Fashion Week following her Burberry exclusive in London.
Serge Rigvava and Nina Marker
Elite Model Look 2014's Serge Rigvava from Austria and Nina Marker from Denmark were spotted shopping together.
Chu Wong
In between Haider Ackerman and Stella McCartney shows, Chu snapped this selfie outdoors with a fresh bouquet of flowers.
You might also like...