My Fashion Week: Paul Manniez
Fendi is a major show to close! Was it fun?
Fendi was amazing! I cannot thank them enough, it was a super experience, and closing the show was a crowning moment of this fashion week in Milan for me.

Was fashion week in Milan how you expected it to be? If yes how – and if not, what was different?
Fashion week in Milan is so cool, I had heard a lot about it, but I was waiting for one thing, my turn to do it.
What was it like to do the show for Valentino?
Yeah, it was the second time I did Valentino, so as usual, it was a pleasure to be there. I loved my look! The long yellow coat moved really nicely when I was walking.

Did you attend castings?
Yes, I had quite a few castings, the most important thing is to know how to organise yourself and know the city a bit.

What was it like at Alexander McQueen?
Alexander McQueen was amazing as well, the second time I've walked for them, and I've always loved it. The hair made me laugh as well, it was the first time I've ever had those little ringlets.

Where did you stay during fashion week in Milan?
I was stying with Max Fieschi in Navigli by the canal, it is a really calm and charming area. There's always a good vibe between the boys, you see people you haven't seen since last season, it's always good. I saw guys from Elite Model Look too like my friend Davidson, I was super happy to see him again, he's an amazing guy.

What was your favourite moment at Milan or at Paris Fashion Week?
I think it was discovering Milan and the areas that are really well known, this town is really charming and I love listening to people speaking Italian to each other. But Paris is the place I come from, that I know best, so it would be pretty hard to choose between the two!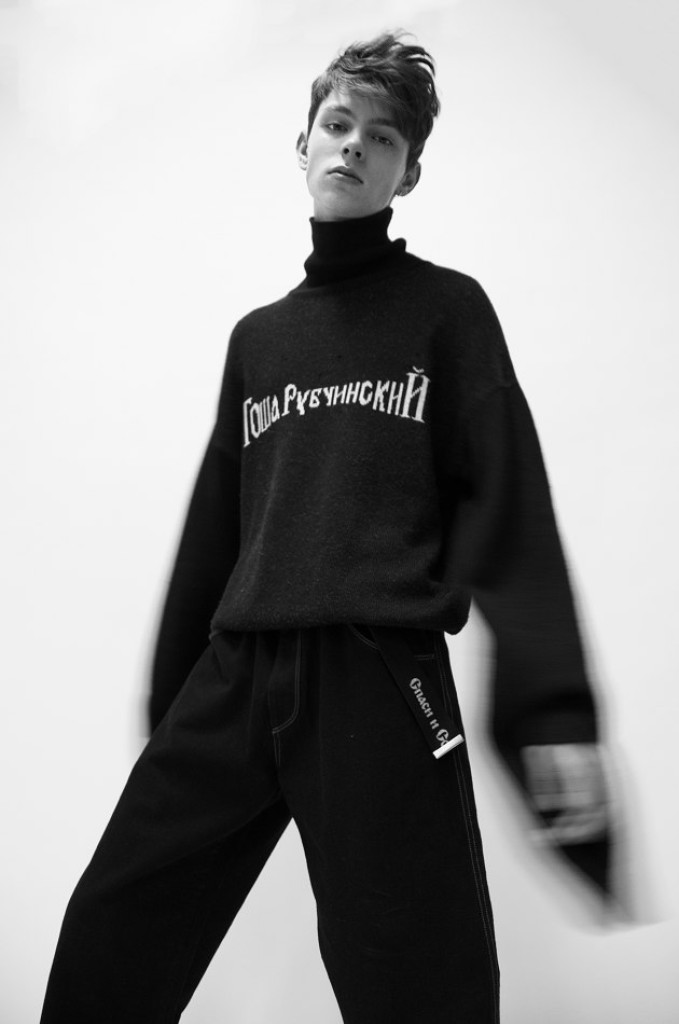 Do you think Elite Model Look helped you? What's your advice to people applying this year?
Definitely! And the experience it gave me too. My advice would be: be yourself, be determined, have confidence in yourself, and learn from your mistakes.

You might also like...