Need To Know Moments At The Louis Vuitton Resort 2018 Show
The great fashion houses continue their tour of the world for the Cruise 2018 shows. What is cruise? It's a mini-season between Autumn Winter and Spring Summer that allows designers to experiment with new ideas and create a total experience away from the fashion capitals. See how the Elite top models got on at the Louis Vuitton show in Kyoto, Japan!
Julia Merkelbach
Julia and Estelle Chen were seen on the streets of Harajuku, Tokyo, the district now-iconic for street style
Alisha Nesvat
Russian models Alisha and Masha were shared a cheeky selfie from behind the velvet ropes.
Alexandra Micu
This is the fifth Louis Vuitton show Aleandra Micu has walked in, and she starred in the brand's Spring/Summer campaign shot by Bruce Weber.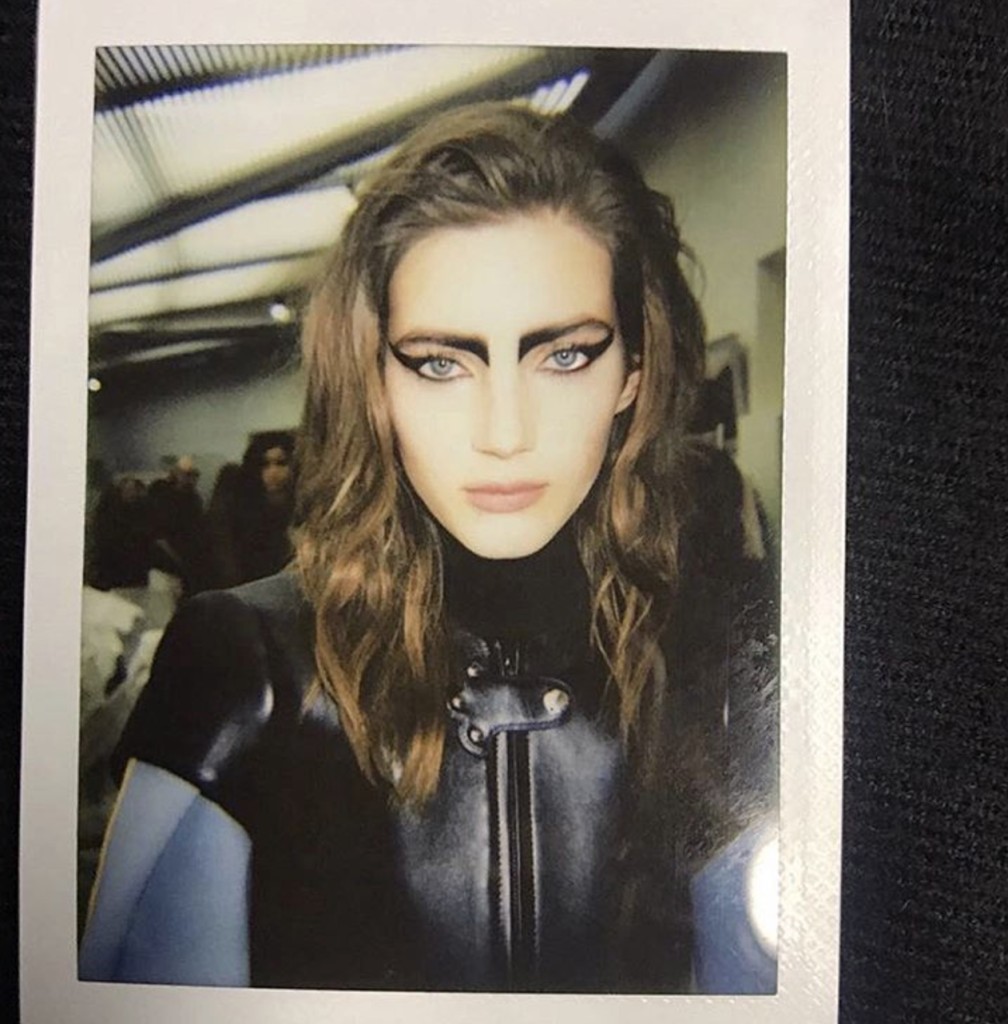 Valerie Kaufman
In her leather ensemble and graphic eye makeup, Valerie Kaufman shared this Polaroid-style snap.
Camille Hurel
You can sneak a peek of the Cruise show line-up on Camills's Instagram - seen here with Estelle Chen.
Estelle Chen
We love this shot former Elite Model Look France Finalist Estelle took during runway rehearsal ahead of the show. The show was held at the Miho Museum, the space-ship-like building set in the hills of Kyoto.
Angelica Erthal
Watch Angelica's super cute video from behind the scenes at the show here.
Alex Binaris
Nicholas Ghesquière's collection was inspired by lots of Japanese references, including samurai armour, Kabuki makeup and traditional fisherman prints. Bags were designed in collaboration with Kansai Yamamoto, who designed stage outfits for David Bowie.
Alexandra Micu
Japan is just as beautiful by night. Louis Vuitton favourite and former Elite Model Look Romania Finalist Alexandra posed with this background that looks like it's straight out of Blade Runner.
Harleth Kuusik
The day after the show, Harleth was spotted looking happy at the Fushimi Inari-taisha shrine in Kyoto.

You might also like...